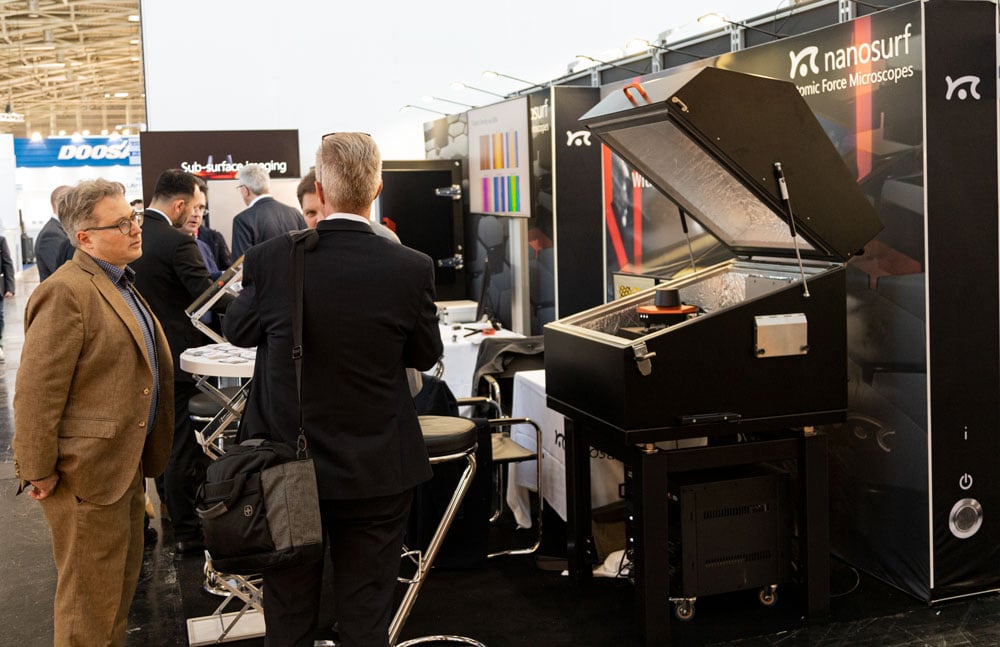 MRS Fall 2022 takes place at the Hynes Convention Center in Boston, MA, from November 27 - December 2, 2022.
Last year we introduced WaveMode, our new off-resonance scanning technique powered by the DriveAFM's phothermal excitation. Visit us again this year to see what our engineers have been developing for you in the past year - and they have been busy...
Learn to Drive
Watch this clip from the APS March meeting to see Ed Nelson give an overview of the DriveAFM's capabilities, and what WaveMode can do to improve your AFM results.
Live DriveAFM scanning of attendee's samples
Sign up to meet with the Nanosurf team at booth #322 and have us measure your own sample!
Please tell us a little about yourself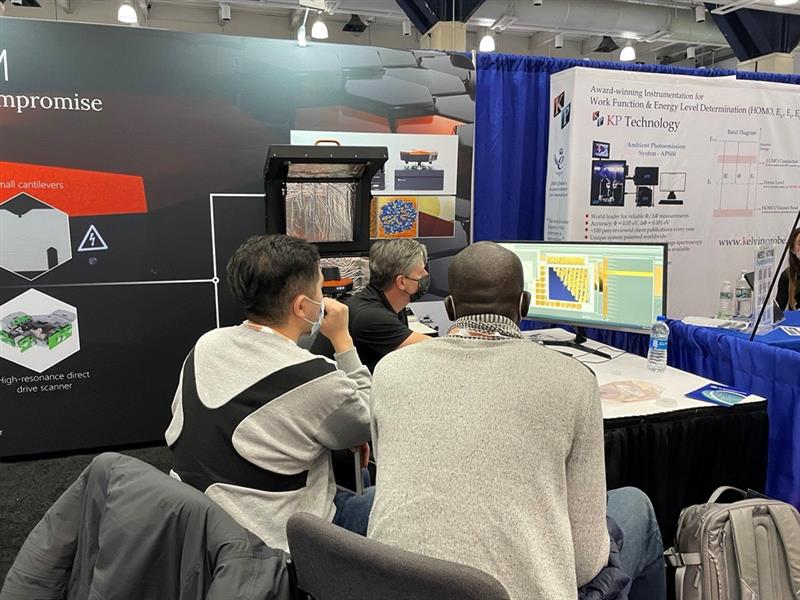 Live Demonstrations
If you have never before seen the DriveAFM in action, now is your chance. Yes, it can handle the loud and unstable exhibition hall environment. Come and see for yourself. Reach out if you would like schedule an extensive demonstration, we are happy to prepare a tailored demo for you.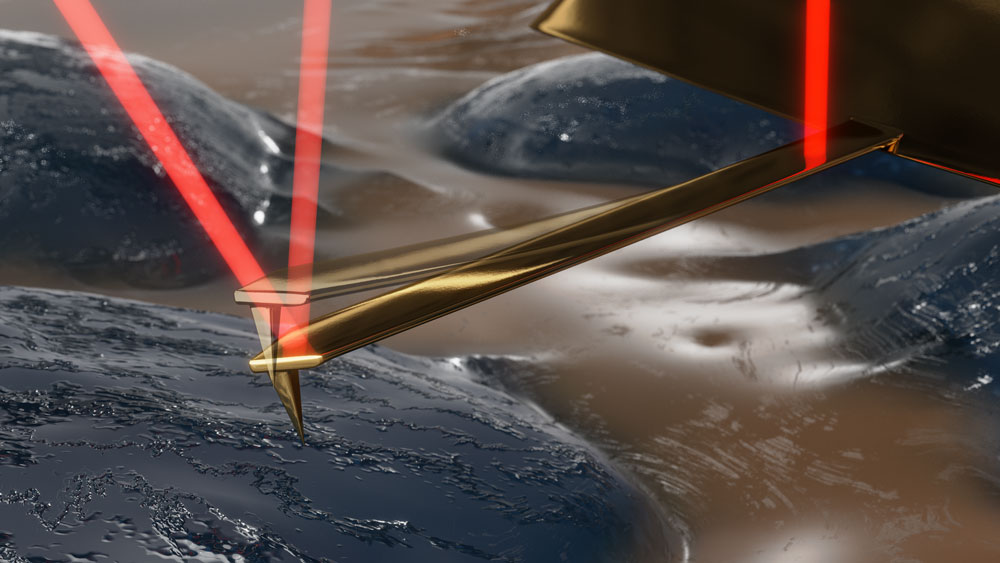 Want more than that?
If you want to take the opportunity to have a longer discussion with us, we encourage you to let us know in advance. Please reach out to your Nanosurf contact in advance to set up a meeting.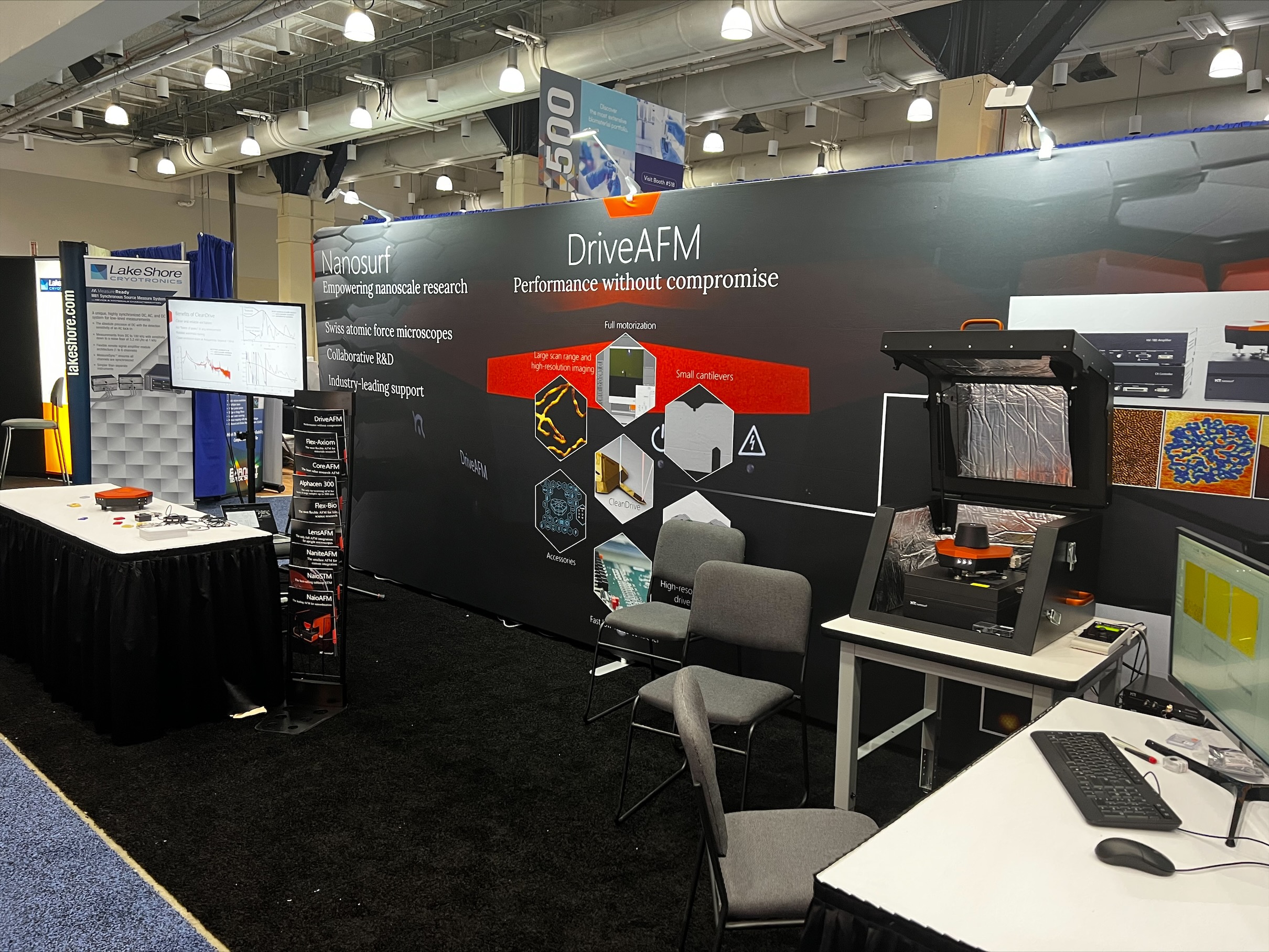 Bring your own sample
We are confident in the DriveAFM's capabilities, even on the exhibit floor of MRS. Bring your own sample (but let us know what it is in advance), and we will measure it together.
Contact us if you have questions about preparation or selecting suitable samples.