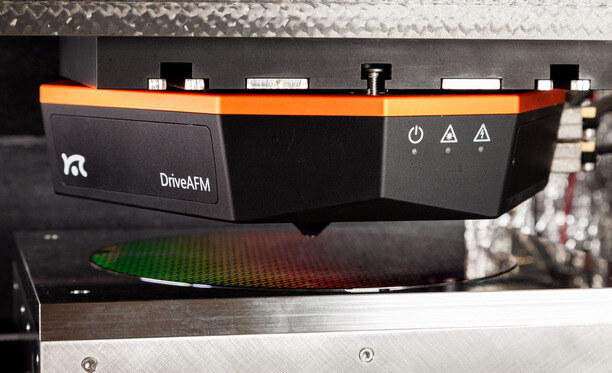 Alphacen 200 Drive
Your Wafers Analyzed
Based on our expertise designing industrial metrology systems, Nanosurf developed the Alphacen 200 Drive – an advanced AFM system engineered to meet the high demands of the semiconductor industry.
From unparalleled low-noise roughness analysis using WaveMode to complex electrical characterization tasks with SMM, the Alphacen 200 Drive solves the challenges typically faced by semiconductor manufacturing and research.
Performance
Large sample system with flexure tip scanner capable of atomic resolution.
Highest measurement stability with CleanDrive photothermal excitation.
WaveMode: Fastest off-resonance imaging for reproducible and fast measurements.
Versatility
Large scan range: 100 x 100 x 20 μm³.
Compatible with broad selection of nanoelectrical characterization methods (NEC), such as Nanosurf's SMM solution.
Expandable functionality with accessories and software options.
Automation
Fully automated laser alignment and cantilever calibration.
Automated imaging on every region of interest within fully addressable XY sample area of 200 x 200 mm².
Accurate and consistent roughness measurements with WaveMode.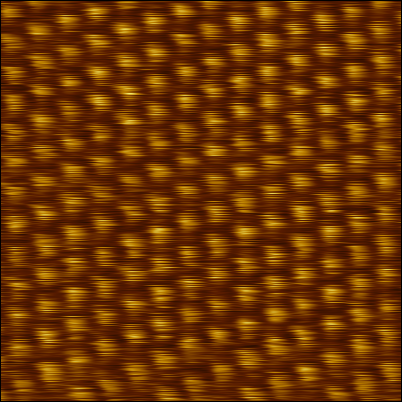 Atomic lattice resolution of gypsum crystal measured in liquid, dynamic mode. Image size: 8 x 8 nm²
Obtaining Highest Resolution with a Large Scanner
Thanks to the superior technology of the DriveAFM scan head, imaging at atomic resolution is possible, even on this large-stage system.
This powerful combination allows for the observation of feature sizes covering several orders of magnitude, making a wide variety of structures accessible for analysis.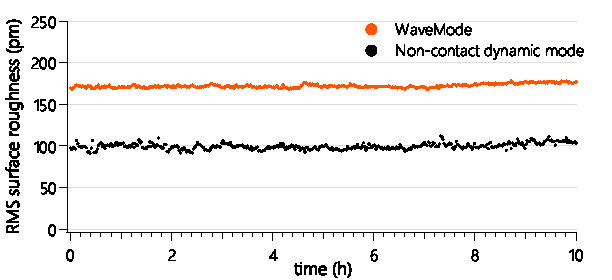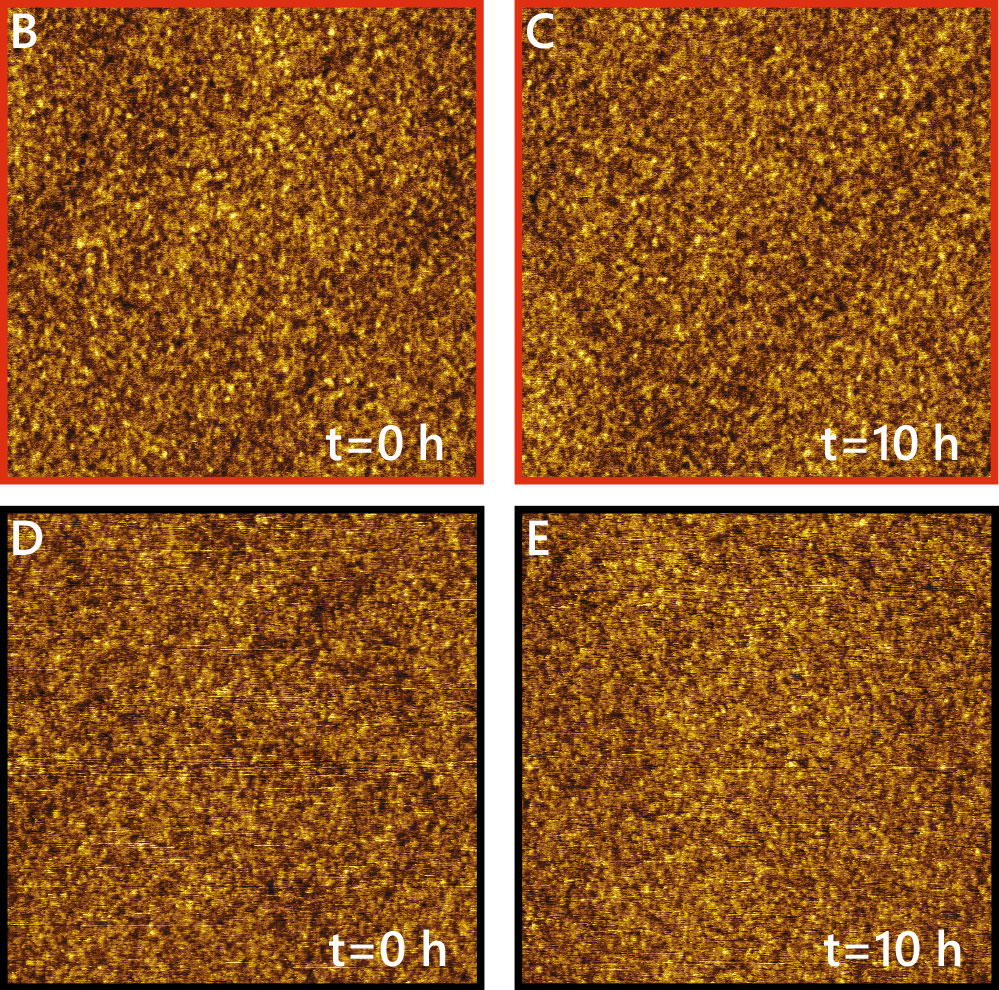 A) Time series of 10 h continuous RMS surface roughness measurements on a silicon wafer using WaveMode (WM) off-resonance tapping (red) and non-contact dynamic mode (NC) using CleanDrive photothermal excitation (black). The average surface roughness (±SD) correspond to 172±2 pm and 100±4 pm, respectively. First and last images of the WM (B, C) and NC mode (D, E) measurement series. Image size: 1 x 1 μm²; full z color scale: 1 nm (WM) and 0.7 nm (NC). All images were recorded at 5 Hz line rate with 500 px x 500 px resolution using WM0.6AuD (WM, 70 pN contact force) or USC-F1.2-k7.3 (NC, 2.8 nm free amplitude, 87% setpoint) cantilevers.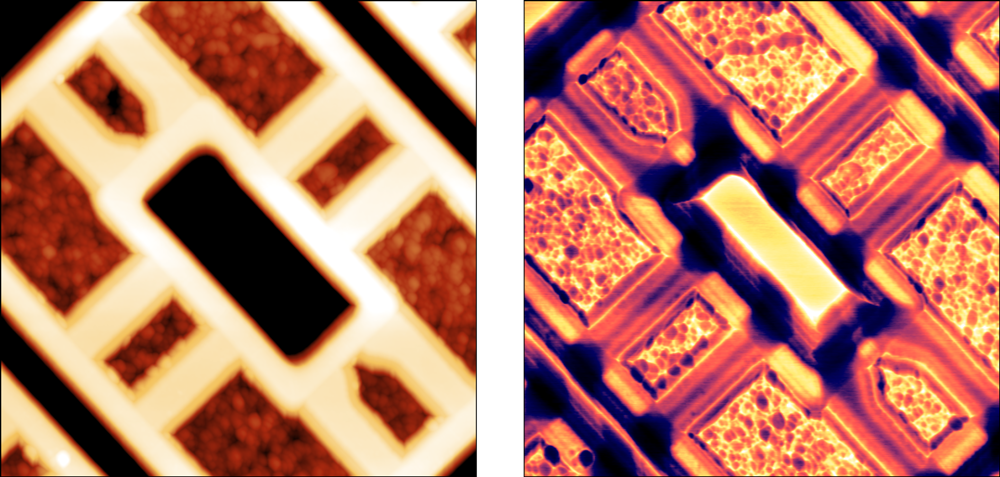 Gain Insight into the Local Nanoelectrical Properties
Obtain local capacitance, carrier density, resistance, conductivity, and dielectric constant.
Analyze sub-surface structures prevalent in modern multilayered integrated circuits.
Fastest time-to-results with Nanosurf's in-house SMM solution.
Discuss Your Application with an AFM Expert