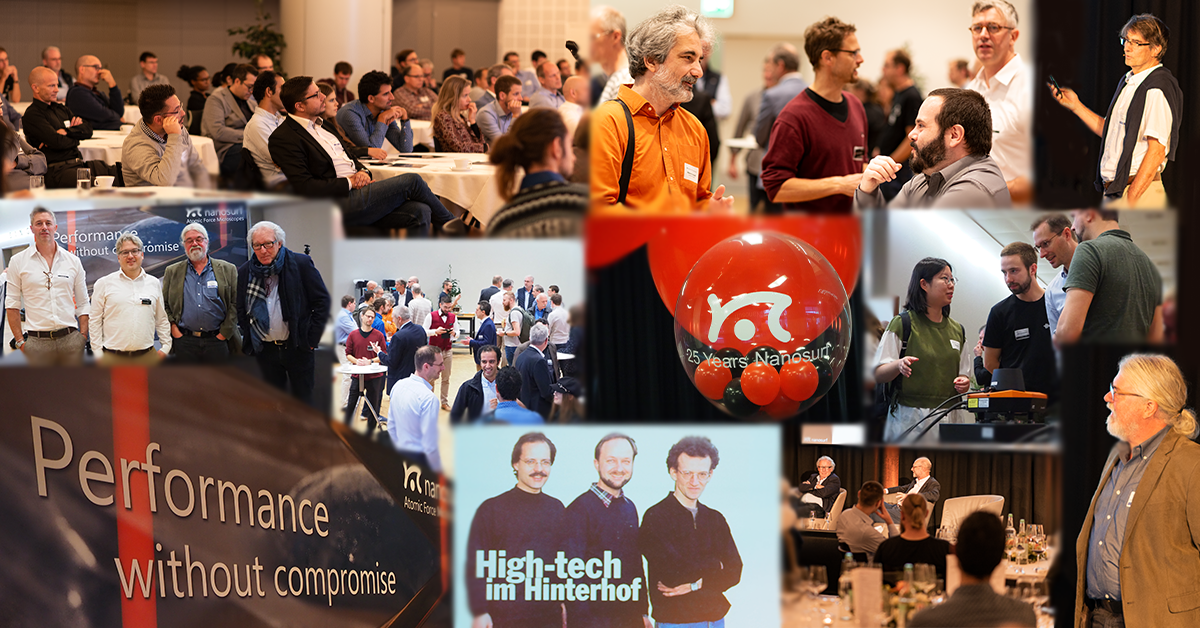 Nanosurf celebrates 25 Years of AFM Thought Leadership
2022 marks 25 years since the birth of Nanosurf. Since the times of the garage-based startup, the company has grown to one of the world's leading suppliers of AFM systems and technology to both the academic and industrial researcher community.
To acknowledge this substantial achievement, we held a Scientific Symposium in Basel - world-leading AFM experts and friends of Nanosurf gathered on October 6th to discuss the origins of AFM, where the technology and its applications are currently, and in where AFM technology will find itself in 2047.
On October 7th, at the Nanosurf Open House Day at our Liestal Headquarters, our guests took the opportunity to interact with the whole Nanosurf team and got a behind-the-scenes look at our production line, software development and application labs.
What was your highlight?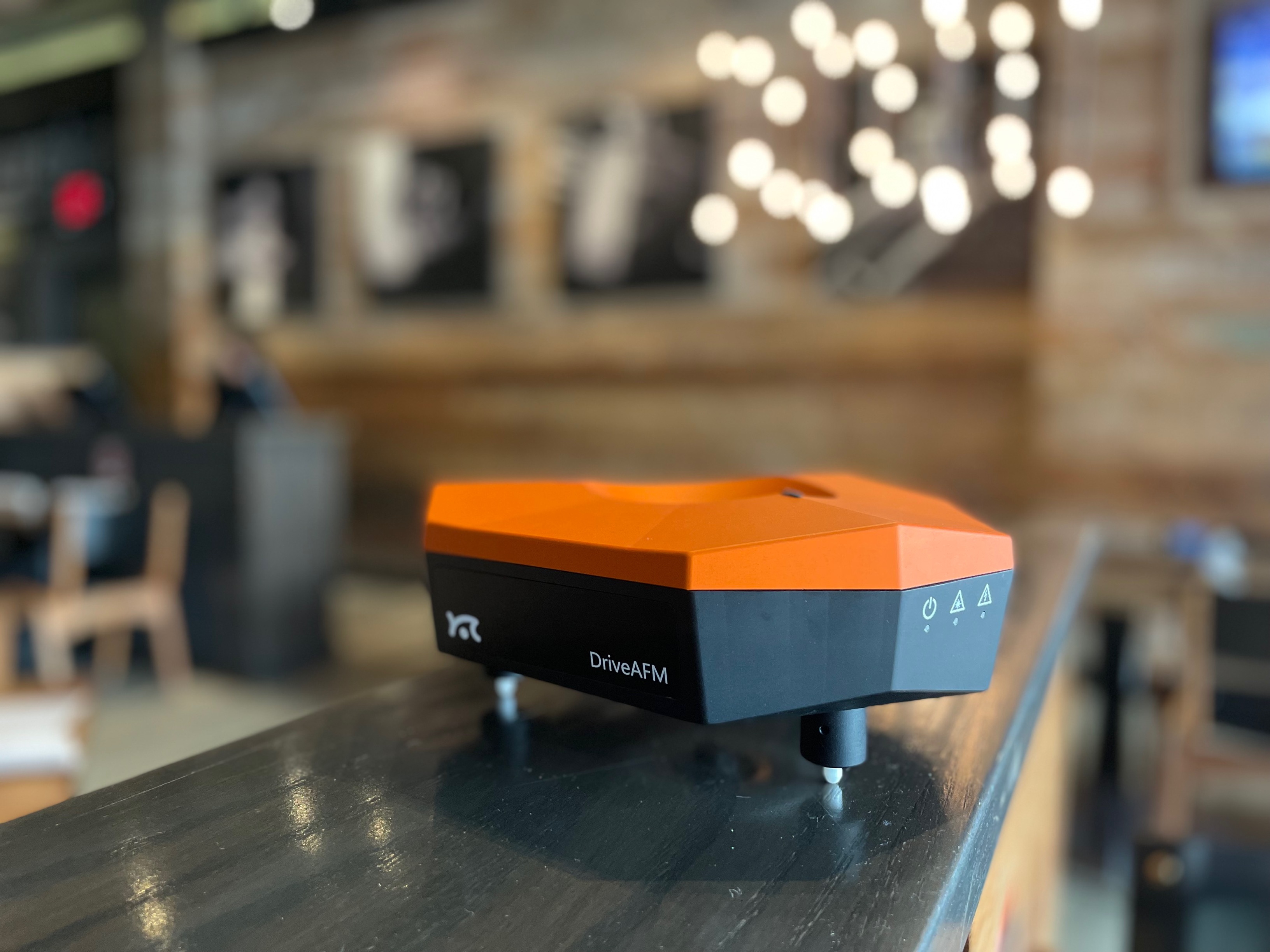 DriveAFM
Performance without compromise:
Easy

Fast

High-resolution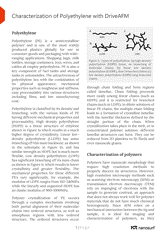 Application notes
Learn details of different applications from:
Material science
Bio- and Life-Science
Industry-applications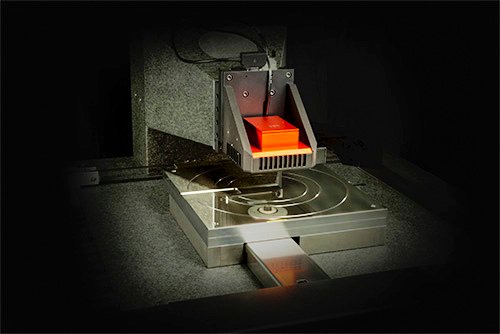 Industrial Solutions
Find out more about:
Customized AFM systems
AFM for large/heavy samples
Quality control for wafers, lenses and glass